The expansionary monetary policy of the ECB – the inflation could rise
The expansionary monetary policy of the ECB raises fears that inflation could rise. Using the example of Japan it shows that a greater quantity of money does not necessarily lead to rising inflation. Thanks to historically low interest rates and the decision by the European Central Bank to buy up more government bonds from countries in crisis, in Germany increases the fear of inflation. We all know, what are real income losses and redistribution as from creditors to debtors.
The European Central Bank President Draghi sees this as a sign of a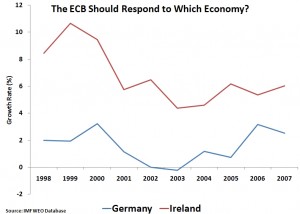 successful monetary policy. There are many voices against an imminent rise in inflation. However, Japan shows that monetary expansion in the form of zero interest rates and unconventional monetary policy does not necessarily lead to inflation. However, it gets even without inflation to redistribute income and real losses to the financial sector. Japan is experiencing a speculative boom in the stock and property markets.
The bursting of the bubble, similar as in Europe today, triggered an even stronger monetary easing. The interest rates have been reduced by about 8% in 1990 to zero in 1999. Since then, interest rates remain at zero, without affecting output or the prices. The nominal and real interest income of the household sector dramatically shrinks. However, the real interest rate and wage expense of government and business are reduced as net borrowers from capital markets.
The figure shows the development of the two income components in Japan since 1985, when the bubble in the stock and real estate markets began. While the euphoria on the investment markets initially led to a sharp increase in wage and income. The income from interest / these for the old-age security in Japan play an important role/ halved since the bubble burst. They are far fallen below the level of before the crisis. The real wage have declining for the Japanese financial crisis in 1998, an average of one percent per year. Now not only the real income from wages and savings are further reduced. It is redistributed by bailouts and monetary bailouts of any kind from Germany to the European crisis countries.